BTMD Inc. is closely affiliated with, and shares ownership with, the following companies: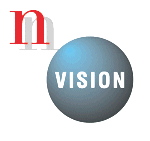 nVision Industries is the manufacture of state of the art visual display systems such as the Datavisorô line of helmet mounted displays.

Weinschel Associates designs and manufactures high-quality Broadband RF and Microwave products for commercial and military markets both domestic and international. Core technologies originated by founder Bruno Weinschel are leveraged using modern design, production, delivery, and service techniques to provide the best product at the best price to our customers. Our path to success hinges upon a continuous focus on product quality, price performance, and service.